Application Deadline: October 10
Purpose: To remember and honor the Chairs of CCCC who have passed away, the CCCC Executive Committee has created scholarships of $750 each to help cover the costs of four graduate students who are presenting at the annual conference. We invite applications for the 2024 Convention in Spokane, WA.
Eligibility: Full-time graduate students whose presentations were selected through the regular peer review process are eligible to apply.
Award Specifics: To apply, send the following documents as a single PDF attachment in the order indicated below:
A letter of application, no longer than one page, in which you introduce yourself (and verify that you're a full-time graduate student) and articulate your plans for a career in composition studies.
A full copy of your accepted 2024 CCCC program proposal (NOT the acceptance letter), indicating which portion is yours.
A brief CV (not more than one page).
Applications are due by October 10, 2023, as a single PDF email attachment to
cccc@ncte.org
Recipients will be notified in December.
Other Considerations: In the event that the CCCC Annual Convention moves to an online-only event with no in-person component, recipients will receive a complimentary registration for the convention in lieu of any travel funds.
Chair's Memorial Scholarship Winners
2023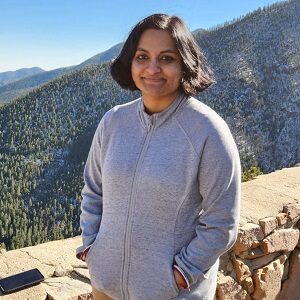 Priyanka Ganguly, Virginia Polytechnic Institute and State University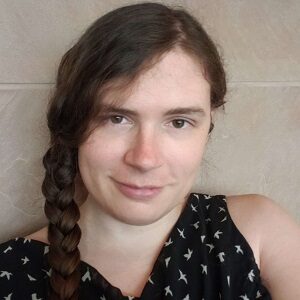 Jay McClintick, University of Arizona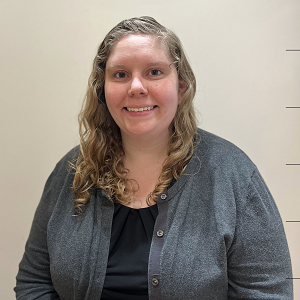 Jessa Wood, University of Minnesota, Twin Cities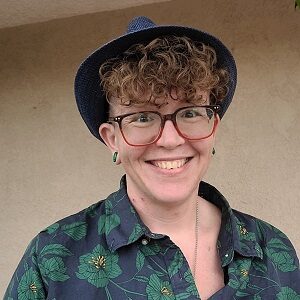 Griffin Zimmerman, University of Arizona
2022
Su Yin Khor, Pennsylvania State University, University Park 
Nkenna Onwuzuruoha, University of Utah, Salt Lake City 
Bibhushana Poudyal, University of Texas at El Paso 
Nisha Shanmugaraj, Carnegie Mellon University, Pittsburgh, PA 
2021
Benesemon Simmons, Syracuse University, NY
2020
Sweta Baniya, Purdue University
Ashok Bhusal, University of Texas, El Paso
Brandon Erby, Penn State University
Joanna E. Sanchez-Avila, University of Arizona
2019
Lama Alharbi, Indiana University of Pennsylvania
Leslie R. Anglesey, University of Nevada, Reno
Erin Brock Carlson, Purdue University, West Lafayette, IN
Charissa Che, University of Utah, Salt Lake City
2018
Vani Kannan, Syracuse University, NY
Temptaous T. Mckoy, East Carolina University, Greenville, NC
Vincent Portillo, Syracuse University, NY
Sherita V. Roundtree, The Ohio State University, Columbus
2017
Sara P. Alvarez, University of Louisville, KY
Janine Butler, East Carolina University, Greenville, NC
Megan Faver Hartline, University of Louisville, KY
Brittany S. Hull, Indiana University of Pennsylvania
2016
Dan Ehrenfeld, University of Massachusetts Amherst
Romeo García, Syracuse University, NY
Annika Konrad, University of Wisconsin-Madison
Lina Trigos-Carrillo, University of Missouri-Columbia
2015
Rachel Bloom, University of Kansas, Lawrence
Heather Lindenman, University of Maryland, College Park
Shannon Madden, University of Oklahoma, Norman
Elisabeth L. Miller, University of Wisconsin-Madison

2014
Elizabeth Ellis, University of Maryland, College Park
Jerry Won Lee, University of Arizona, Tucson
Travis L. Martin, University of Kentucky, Lexington
Shui-yin Sharon Yam, University of Wisconsin-Madison
2013
Nancy Bou Ayash, University of Louisville, KY
Marcos J. Del Hierro, Texas A&M University, College Station
Kendra L. Mitchell, Florida State University, Tallahassee
Christie Toth, University of Michigan, Ann Arbor
2012
Jessica Barros, St. John's University, New York, NY
Benjamin Miller, CUNY Graduate Center, New York, NY
Vanessa Rouillon, University of Illinois, Urbana-Champaign
Tanita Saenkhum, Arizona State University, Tempe
2011
Erin R. Anderson, University of Pittsburgh, PA
Beth Godbee, University of Wisconsin-Madison
Rebecca Lorimer, University of Wisconsin-Madison
Ryan Trauman, University of Louisville, KY
2010
Iris Deana Ruiz, University of California, San Diego
Jota Samper, Massachusetts Institute of Technology, Cambridge
Kyle D. Stedman, University of South Florida, Tampa
Kara Taczak, Florida State University, Tallahassee
2009
Tabetha Adkins, University of Louisville, KY
Michael Harker, The Ohio State University, Columbus
Susan Meyers, University of Arizona, Tucson
Ehren Pflugfelder, Purdue University, West Lafayette, IN
2008
J. James Bono, University of Pittsburgh, Pennsylvania
Rasha Diab, University of Wisconsin-Madison
Hyechong Park, Ohio State University, Columbus
Kate Vieira, University of Wisconsin, Madison
2007
Celeste Del Russo, University of New Orleans
Spencer Salas, University of Georgia
Lee Shenandoah Vasquez, University of Oklahoma
Richard LeMoine Wright, University of Illinois at Chicago
2006
Rachel Brooks-Pannell, Ohio University
Lisa Dush, University of Massachusetts Amherst
Melanie Kill, University of Washington
Iswari P. Pandey, University of Louisville