Application Deadline: October 10
Purpose: To remember and honor the Chairs of CCCC who have passed away, the CCCC Executive Committee has created scholarships of $750 each to help cover the costs of four graduate students who are presenting at the annual conference. We invite applications for the 2021 Convention in Spokane, WA. Please note that for the 2021 awards only two awards will be given due to budgetary constraints related to the COVID-19 pandemic.
Eligibility: Full-time graduate students whose presentations were selected through the regular peer review process are eligible to apply.
Award Specifics: To apply, send the following documents as a single PDF attachment in the order indicated below:
A letter of application, no longer than one page, in which you introduce yourself (and verify that you're a full-time graduate student) and articulate your plans for a career in composition studies.
A full copy of your accepted 2021 CCCC program proposal (NOT the acceptance letter), indicating which portion is yours.
A brief CV (not more than one page).
Applications are due by October 10, 2020, as a single PDF email attachment to
cccc@ncte.org
Recipients will be notified in December.
Congratulations to the 2020 Recipients!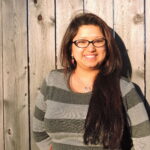 Sweta Baniya, Purdue University
The committee was most impressed by how Baniya's transnational work in Nepal and Puerto Rico as a public scholar has allowed her to form deep partnerships on issues regarding transnational and historical non-western rhetoric(s) building on technical communication-oriented research with a focus on building community resilience with risk communications, applied computational research, and digital technologies. The committee noted that her work adds important insights into the growing research in both transnational and non-western rhetoric(s).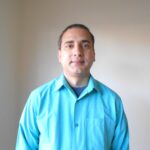 Ashok Bhusal, University of Texas, El Paso
Committee members noted that Bhusal's "analysis of … surveys with more than one-hundred first-year composition instructors and… interviews with ten instructors across universities in the United States, regarding their experience teaching multimodal projects in a multilingual setting" offer many opportunities for multilingual students to communicate their thoughts in multiple ways and will ultimately offer "insight into improving university and departmental policies along with teaching practices of instructors regarding deploying multimodal projects in first-year composition."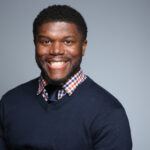 Brandon Erby, Penn State University
Committee members noted that Erby's research that examines "the rhetorical activism of Emmett Till's mother, Mamie Till-Mobley, to argue that Till-Mobley's intentional labor as a black mother, speaker, teacher, and writer is not only central to how Till is commemorated, but exemplifies an unwavering duty to pursuing justice for black citizens" will not only contribute to research in the discipline but also encourage other teachers of writing to "use the classroom to explore how moments of tragedy, trauma, and injustice can be used pedagogically to not only teach students inside the classroom, but to motivate students to respond to sociopolitical issues outside the classroom."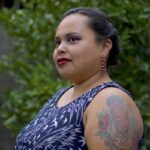 Joanna E. Sanchez-Avila, University of Arizona
Committee members were excited about the possible research and teaching contributions of Sanchez-Avila's specialization in Central American Rhetoric(s) with a focus on how Hondurans and Honduran-Americans memorialize their history "turn[ing] to creative literary modes of expression to document and record their vernacular memories about their forms of protest and resistance." One member specifically appreciated the ways in which her teaching and research have enabled her to develop "communication and teaching skills that create toolkits for others to tell their stories using language in multimodal platforms."
2020
Sweta Baniya, Purdue University
Ashok Bhusal, University of Texas, El Paso
Brandon Erby, Penn State University
Joanna E. Sanchez-Avila, University of Arizona
2019
Lama Alharbi, Indiana University of Pennsylvania
Leslie R. Anglesey, University of Nevada, Reno
Erin Brock Carlson, Purdue University, West Lafayette, IN
Charissa Che, University of Utah, Salt Lake City
2018
Vani Kannan, Syracuse University, NY
Temptaous T. Mckoy, East Carolina University, Greenville, NC
Vincent Portillo, Syracuse University, NY
Sherita V. Roundtree, The Ohio State University, Columbus
2017
Sara P. Alvarez, University of Louisville, KY
Janine Butler, East Carolina University, Greenville, NC
Megan Faver Hartline, University of Louisville, KY
Brittany S. Hull, Indiana University of Pennsylvania
2016
Dan Ehrenfeld, University of Massachusetts Amherst
Romeo García, Syracuse University, NY
Annika Konrad, University of Wisconsin-Madison
Lina Trigos-Carrillo, University of Missouri-Columbia
2015
Rachel Bloom, University of Kansas, Lawrence
Heather Lindenman, University of Maryland, College Park
Shannon Madden, University of Oklahoma, Norman
Elisabeth L. Miller, University of Wisconsin-Madison

2014
Elizabeth Ellis, University of Maryland, College Park
Jerry Won Lee, University of Arizona, Tucson
Travis L. Martin, University of Kentucky, Lexington
Shui-yin Sharon Yam, University of Wisconsin-Madison
2013
Nancy Bou Ayash, University of Louisville, KY
Marcos J. Del Hierro, Texas A&M University, College Station
Kendra L. Mitchell, Florida State University, Tallahassee
Christie Toth, University of Michigan, Ann Arbor
2012
Jessica Barros, St. John's University, New York, NY
Benjamin Miller, CUNY Graduate Center, New York, NY
Vanessa Rouillon, University of Illinois, Urbana-Champaign
Tanita Saenkhum, Arizona State University, Tempe
2011
Erin R. Anderson, University of Pittsburgh, PA
Beth Godbee, University of Wisconsin-Madison
Rebecca Lorimer, University of Wisconsin-Madison
Ryan Trauman, University of Louisville, KY
2010
Iris Deana Ruiz, University of California, San Diego
Jota Samper, Massachusetts Institute of Technology, Cambridge
Kyle D. Stedman, University of South Florida, Tampa
Kara Taczak, Florida State University, Tallahassee
2009
Tabetha Adkins, University of Louisville, KY
Michael Harker, The Ohio State University, Columbus
Susan Meyers, University of Arizona, Tucson
Ehren Pflugfelder, Purdue University, West Lafayette, IN
2008
J. James Bono, University of Pittsburgh, Pennsylvania
Rasha Diab, University of Wisconsin-Madison
Hyechong Park, Ohio State University, Columbus
Kate Vieira, University of Wisconsin, Madison
2007
Celeste Del Russo, University of New Orleans
Spencer Salas, University of Georgia
Lee Shenandoah Vasquez, University of Oklahoma
Richard LeMoine Wright, University of Illinois at Chicago
2006
Rachel Brooks-Pannell, Ohio University
Lisa Dush, University of Massachusetts Amherst
Melanie Kill, University of Washington
Iswari P. Pandey, University of Louisville