Nomination Deadline: July 15
Purpose: The Research Impact Award is presented annually for the empirical research publication in the previous two years that most advances the mission of the organization or the needs of the profession.
Eligibility: A work eligible for the 2023 award will have been published in calendar year 2020, 2021, or 2022. Due to the challenges of the pandemic, CCCC will allow titles from 2020 to be considered for the 2023 award. To be eligible for the award, a nominee must be a member of CCCC and/or NCTE at the time of nomination. To nominate a publication for the award, the author, editor, publisher, or reader must be a CCCC and/or NCTE member.
Award Specifics: Nominations must be received by July 15, 2022, and must include a brief statement of the work's contribution to the profession (Note: You do not need to send copies of the nominated publication with the nomination.). Please send the statement of the publication's contribution to the CCCC Research Impact Award Committee at cccc@ncte.org.
Research Impact Award Winners
2022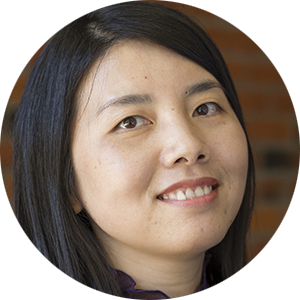 Huatong Sun, Global Social Media Design: Bridging Differences Across Cultures, Oxford University Press, 2020
2021
Nancy Bou Ayash, Toward Translingual Realities in Composition: (Re)Working Local Language Representations and Practices, Utah State University Press, 2019
Michelle LaFrance, Institutional Ethnography: A Theory of Practice for Writing Studies Researchers, Utah State University Press, 2019
2020
Meredith A. Johnson, W. Michele Simmons, and Patricia Sullivan, Lean Technical Communication: Toward Sustainable Program Innovation, Routledge
2019
Derek N. Mueller, Network Sense: Methods for Visualizing a Discipline, WAC Clearinghouse Press
2018
Xiaoye You, Cosmopolitan English and Transliteracy, Southern Illinois University Press
2017
Jim Ridolfo, Digital Samaritans: Rhetorical Delivery and Engagement in the Digital Humanities, University of Michigan Press
2016
Laurie E. Gries, Still Life with Rhetoric: A New Materialist Approach for Visual Rhetorics
2015
Kathleen Blake Yancey, Liane Robertson, and Kara Taczak, Writing across Contexts: Transfer, Composition, and Sites of Writing

2014
Laura Wilder, Rhetorical Strategies and Genre Conventions in Literary Studies: Teaching and Writing in the Disciplines
2013
Patrick W. Berry, Gail E. Hawisher, and Cynthia L. Selfe, Transnational Literate Lives in Digital Times
2012
Christopher Schroeder, Diverse by Design: Literacy Education in Multicultural Institutions