February 2020 CCC (71.3) Episode 2: "Why We Need to Talk about Self-Care in Rhetoric and Composition"
A conversation with Dana Lynn Driscoll, S. Rebecca Leigh, and Nadia Francine Zamin, authors of "Self-Care as Professionalization: A Case for Ethical Doctoral Education in Composition Studies" (15:36)
CCC February 2020 Podcast Episode Transcripts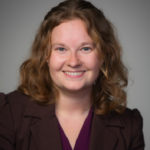 Dana Lynn Driscoll is a professor of English at Indiana University of Pennsylvania, where she directs the Kathleen Jones White Writing Center and teaches in the Composition and Applied Linguistics doctoral program. She currently serves as coeditor for the open-source first-year writing textbook series Writing Spaces, which offers free readings and instructional materials for composition courses. She has published widely on writing transfer, learning theory, writing centers, and research methods and has offered plenary addresses and workshops around the globe. Her coauthored 2012 article with Sherry Wynn Perdue won the IWCA's Outstanding Article Award.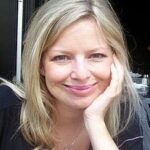 S. Rebecca Leigh is a professor in the Department of Reading and Language Arts at Oakland University in Rochester, MI. Her research interests include multiple ways of knowing, writing, teacher, and doctoral education. Her current research focuses on how access to art serves as a pathway to literacy learning and its impact on students as writers. Her work has appeared in Language Arts, English Journal, and Journal of Adolescent and Adult Literacy. Leigh can be reached at leigh23@oakland.edu.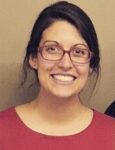 Nadia Francine Zamin is an assistant professor of the practice at Fairfield University. Her academic work centers around supporting faculty teaching writing across the curriculum, mindfulness interventions in composition, and writing program assessment, while her research is concerned with the cultures surrounding learning and on the creation of healthy and sustainable learning and composing environments for student and faculty writers. Her work has also appeared in Across the Disciplines.