Nomination Deadline: November 1
Purpose: The CCCC Executive Committee presents, as occasion demands, the CCCC Exemplar Award to a person whose years of service as an exemplar for our organization represents the highest ideals of scholarship, teaching, and service to the entire profession.
Eligibility: The Exemplar Award seeks to recognize individuals whose record is national and international in scope, or whose record is local and regional with national implications, and who set the best examples for the CCCC membership.
Award Specifics: Nominations should include a letter of nomination; four letters of support; and a full curriculum vita. The nominating material should be send to the CCCC Exemplar Award Committee at cccc@ncte.org. Nominations must be received by November 1, 2022.
Congratulations to the 2022 CCCC Exemplar!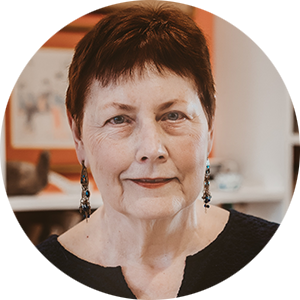 The selection committee is excited to identify Louise Wetherbee Phelps, Scholar-in-Residence, Rhetoric and Writing, Old Dominion University, Norfolk, VA, as recipient of the 2022 CCCC Exemplar Award. The breadth and depth of Dr. Phelps' scholarly and programmatic contributions to the field, the legacy of her continued mentorship, and her ethic of "slow composing" exemplify what the committee identified as a "lifespan literacy" of service to the profession worthy of emulation. 
Exemplar Award Winners
2022
Louise Wetherbee Phelps
2021
Beverly J. Moss
2020
Charles Bazerman
2019
Cheryl Glenn
2018
Kathleen Blake Yancey
(watch Kathleen Blake Yancey's acceptance speech during the 2018 CCCC Annual Convention Opening Session)
2017
Deborah Brandt
(watch Deborah Brandt's acceptance speech during the 2017 CCCC Annual Convention Opening Session)
2016
Sondra Perl
2015
Sharon Crowley
2014
Gail E. Hawisher and Cynthia L. Selfe
2013
Keith Gilyard
2012
Mike Rose
2011
Edward M. White
2010
W. Ross Winterowd
2009
Victor Villanueva
2008
Patricia Bizzell
2007
Peter Elbow
2006
David Bartholomae
2005
Erika Lindemann
2004
Jacqueline Jones Royster
2003
Winifred Bryan Horner
2002
Art Young
2001
Lynn Quitman Troyka
2000
Muriel Harris
1999
Geneva Smitherman
1998
Janice Lauer
1997
Ann E. Berthoff
1996
Edward P.J. Corbett
1995
James L. Kinneavy
1994
Andrea Lunsford
1993
Richard Ohmann
1992
Janet Emig
1991
Richard Lloyd-Jones