Application Deadline: October 10
Purpose: As a scholar whose writings have had a profound impact on the studies of both rhetoric and queer theory, Gloria Anzaldúa's work continues to encourage us to forge connections across difference and oppression in order to dismantle systems of privilege, whether that be heterosexism, heteronormativity, racism, sexism, or ableism (as a non-exhaustive list). In Borderlands/La Frontera: The New Mestiza, Anzaldúa shows us that the act of composition cannot be divorced from our identities:
Looking inside myself and my experience, looking at my conflicts, engenders anxiety in me. Being a writer feels very much like being a Chicana, or being queer – a lot of squirming, coming up against all sorts of walls….. That's what writing is for me, an endless cycle of making it worse, making it better, but always making meaning out of the experience, whatever it may be. (94-95)
In the legacy of her work as a writer, Anzaldúa reminds us that we have a duty to strike out oppression, build alliances, and fundamentally transform cultures. She underscores that we may achieve these goals through the act of writing.
In this spirit, the Conference on College Composition and Communication (CCCC) sponsors the Gloria Anzaldúa Rhetorician Award to support scholars whose work participates in the making of meaning out of sexual and gender minority experiences.
Eligibility: Applicants must be accepted to the CCCC Annual Convention program and should currently be enrolled in graduate school or be first time presenters at the Convention.
Award Criteria: All candidates should show potential as scholars of rhetoric and composition. We encourage sexual and gender minority applicants, who may (or may not) identify as lesbian, gay, bisexual, transgender, queer, two-spirit, questioning, intersex, asexual, ally, or pansexual (LGBTQ2QIAAP), though applicants who do not see themselves reflected in these categories are also encouraged to apply.
The work of a successful candidate should fulfill some of the following criteria:
Interrogate the intersections between composition/rhetoric research and queer theory.
Contribute to the discourses between sexuality/gender identification and writing research, pedagogy, and/or theory.
Address issues of social justice, writing, and sexual/gender identification.
Forge new conversations in composition/rhetoric and queer meaning-making.
Award Specifics: Recipients of the Gloria Anzaldúa Graduate Rhetorician Travel Award, up to three, will receive $750 for travel-related expenses to present their work at the CCCC Convention. To honor the recipients, CCCC will also host a reception during the CCCC Annual Convention. The Awards Selection Committee will choose up to three winners based on the following criteria: originality of research; critical engagement with and contribution to current scholarship in queer studies and rhetoric/composition; and potential for lasting projects. Applications must be submitted by October 10, 2020, as a single PDF attachment to cccc@ncte.org. Winners will be notified in December. Please note that for the 2021 awards only 2 awards will be given due to budgetary constraints related to the COVID-19 pandemic.
To apply, interested graduate scholars or first time presenters accepted to the CCCC Annual Convention program must submit the following documents in a single PDF attachment in the order indicated below:
A copy of their accepted proposal (NOT the acceptance letter).
An expanded 3-5 page abstract.
A brief one-page statement of interest identifying the applicant's research interests, articulating plans for a career in rhetoric and composition, and including a statement of eligibility for the award.
Congratulations to the 2020 Recipients!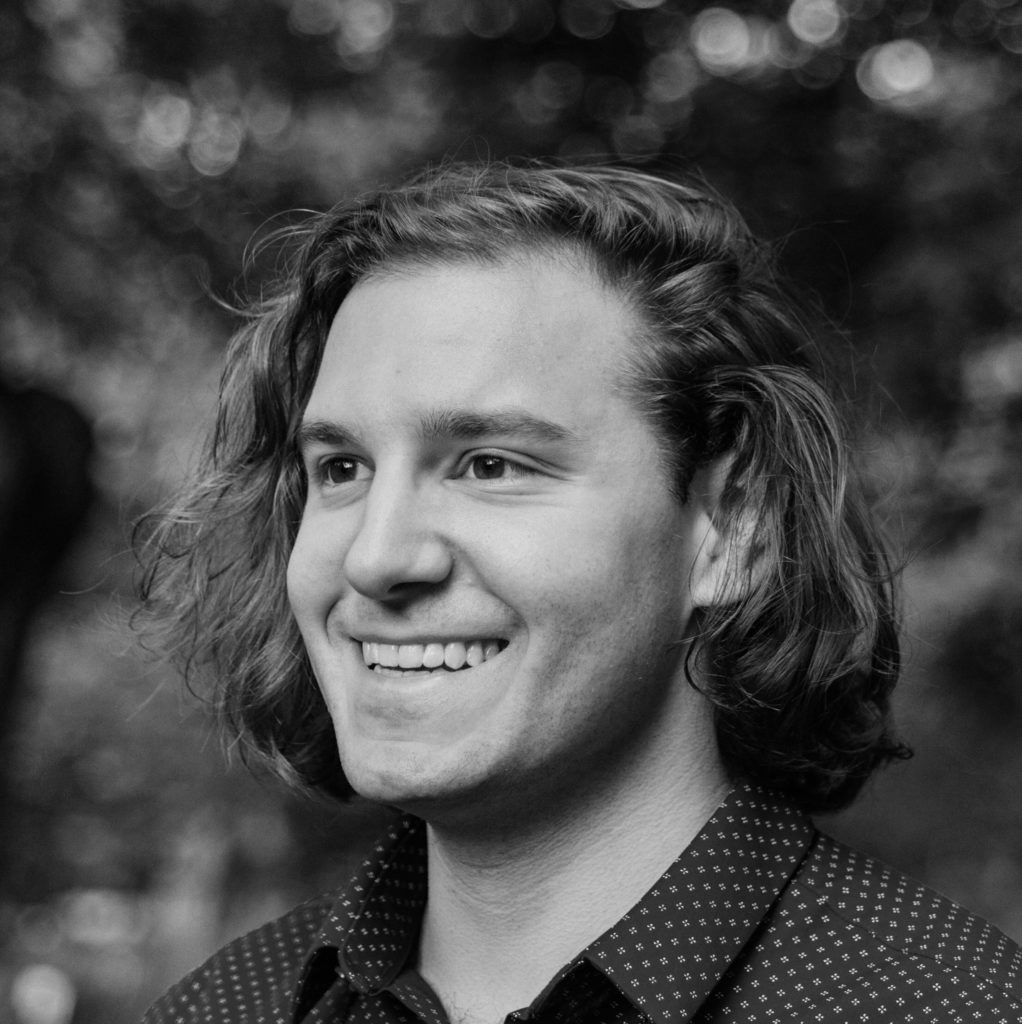 S. Brook Corfman, University of Pittsburgh
Corfman presents a critique of the CCCC 2019 theme of performance and argues that it led to the uncritical use of performativity theories in ways that reproduce the erasure of trans folks. Corfman contends that Rhetoric and Composition's adoption of "outside" theories should be problematized and that Rhet/Comp should talk back to outside disciplines instead of taking their theories unidirectionally. Importantly, Corfman argues that the CCCC 2019 theme and the harm it presented to trans scholars and students are indicative of the lack of attention the discipline has given to trans students in our classrooms.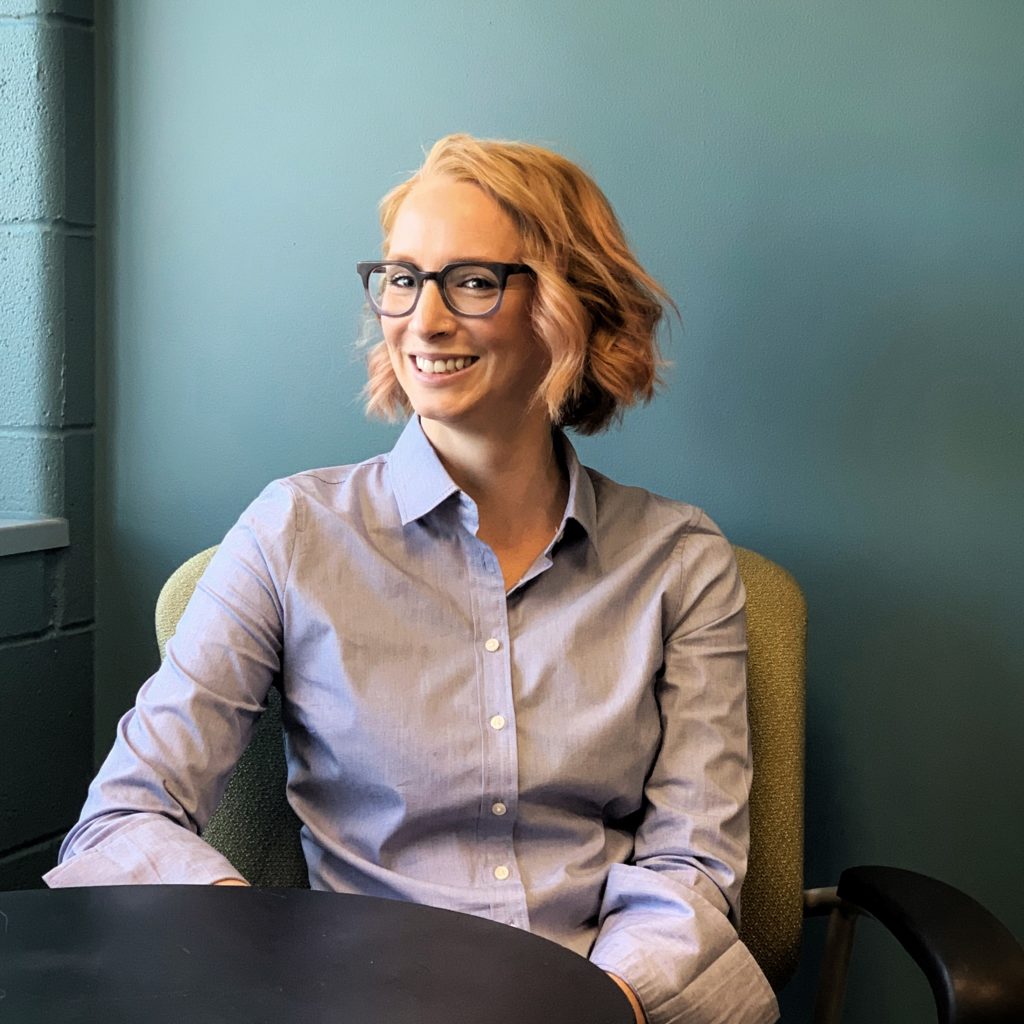 Elise Dixon, Michigan State University
Dixon takes a cultural rhetorics approach to argue that "making" can be a queer world-making practice. Her study of the Lesbian Avengers makes unexpected methodological connections, employing qualitative interviews, archival methods, maker culture, queer rhetorics, and cultural rhetorics. Dixon's work presents important contributions to disciplinary considerations of multimodality, particularly the multimodal cultural productions of underrepresented populations.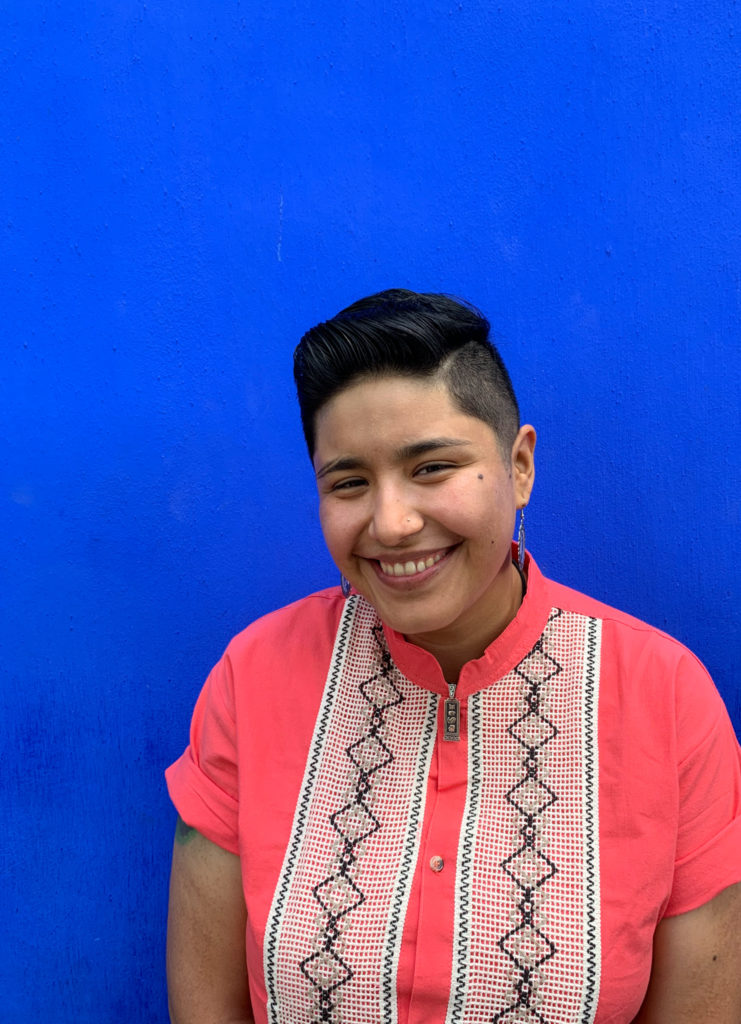 B. López, Syracuse University
López employs discourse frame analysis and a "frame of care" to analyze anti-queer asylum policies. Their relevant and important work presents an examination of the form and function of the language of care in asylum policy documents and argues that this very language encourages discrimination and harm toward queer and trans im/migrant women. López's timely work contributes to the discipline's understanding of violence against queer and trans communities of color and confronts the heteroracist characteristics of US nationalist policies.
Gloria Anzaldúa Rhetorician Award Winners
2020
Samuel Brook Corfman, University of Pittsburgh, PA
Elise Dixon, Michigan State University, East Lansing
B. López, Syracuse University, NY
2019
Wilfredo Flores, Michigan State University, East Lansing
Alejandra I. Ramirez, University of Arizona, Tucson
Marlene Galvan, University of Texas Rio Grande Valley
2018
Joshua Barsczewski, University of Massachusetts Amherst
Zarah C. Moeggenberg, Washington State University, Pullman
James Swider, Indiana University of Pennsylvania
2017
Gavin P. Johnson, The Ohio State University, Columbus
Leida K Mae, Oregon State University, Corvallis
Laura Tetreault, University of Louisville, KY
2016
Rachel Lewis, Northeastern University
Casey Miles, Michigan State University
Erika M. Sparby, Northern Illinois University

2015
Alexandra J. Cavallaro, University of Illinois, Urbana-Champaign
Maria Novotny, Michigan State University, East Lansing
Jon M. Wargo, Michigan State University, East Lansing

2014
Kendall Gerdes, The University of Texas at Austin
Jessica Mason McFadden, Western Illinois University, Macomb
Neil Simpkins, University of Wisconsin-Madison